All in for Bowling's Xtravaganza event
12/06/11
IBMHOF News
Bowling groups and sponsors solidly behind IBMHF effort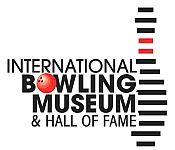 Qualifying is underway in bowling centers across the nation for the newest national bowling event, the
Xtravaganza
, presented by the International Bowling Museum and Hall of Fame and supported by all of the major industry groups, and many sponsors.
The goal is to provide an annual major fund raising event for the IBMHF, create business for bowling centers and provide a fantastic Vegas vacation filled with fun and competition for bowlers everywhere.
As the event gets rolling, bowlers can look for promotional posters, flyers and other information in participating BPAA centers. The
Bowling Proprietors' Association of America
and the
United States Bowling Congress
share a building in Arlington, Texas with the
International Bowling Museum and Hall of Fame
, and they all have the same goal of building the sport and business of bowling.
"Any event that helps our Hall of Fame is great for bowling, and we are behind it 100%," said
Steve Johnson
, Executive Director of BPAA. "We encourage all of our member centers to get on board to make the Xtravangaza a special event that will become an annual tradition."
USBC Executive Director
Stu Upson
echoes Johnson's sentiments. "What we especially like about the Xtravaganza is that it involves bowlers of all skill levels; and it brings them together in a national finals where they all have a fair chance for success" said Upson.
Joining USBC and BPAA on the Xtravaganza promotions team are industry sponsors
Station Casinos Lanes
of Las Vegas,
Jack Link's Beef Jerky
and
Musselman's Applesause
. The host center for the national finals will be
Red Rock Lanes
, one of 18 Station properties in Las Vegas.
The photo shows Red Rock Hotel and Casino.
The Xtravaganza is a new annual bowling event designed for BPAA member centers across the globe to benefit the International Bowling Museum and Hall of Fame. Local champions will win paid vacations to the fabulous Red Rock Resort in Las Vegas where they will compete in the finals for an additional $25,000 in prizes
May 31 - June 3, 2012
.
Bowling centers wishing to become official Xtravaganza Centers can contact BPAA for information. For more info, contact Stefanie Nation at the International Bowling Campus (817) 385-8386 or email to
[email protected]
 
Related Articles
International Bowling Museum and Hall of Fame introducing
Bowling's Hall of Fame Xtravaganza