Britney Spears crowned champion of the 2012 Celebrity Bowling Hall of Fame competition
04/14/12
BPAA News
"The Big Lebowski" Bowling icon Jeff Bridges, a.k.a. "The Dude" defeated Bill Murray, "Kingpin's" "Ernie McCracken," in the "Legacy" portion of the Tournament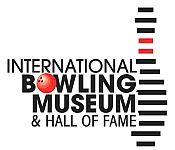 In a dramatic race to the finish and with thousands of fan votes, the Bowling Proprietors' Association of America (BPAA), announced today that
Britney Spears
has been named the 2012 Celebrity Bowling Hall of Fame tournament champion and will be inducted into the
International Bowling Museum and Hall of Fame
.
Leading up to the final frame, Spears bowled over a number of fellow celebrities and pop icons including,
Hulk Hogan
,
Drake
and
LeBron James
, before finally taking down 1Christina Aguilera in last week's final round of competition to be crowned champion.
Jeff Bridges
(a.k.a. "The Dude") will also be honored as an inductee for winning the
"Legacy"
portion of the bracket for defeating rival bowling icon
Bill Murray
(a.k.a. "Ernie McCracken").
The third annual competition "spared" no expense this year. The BPAA debuted a new, bracket-style tournament, allowing fans to vote for their favorite celebrities who were "pinned" against each other in the battle for bowling supremacy.
Several stars, including
Justin Bieber
,
Nicole "Snooki" Polizzi
,
Hulk Hogan
and
Tim Tebow
, brought their A-games, but in the end, rolled gutter balls as celebrities were eliminated week after week until only Spears and Bridges were left standing on the lanes.
Additionally, throughout the four week competition, the Celebrity Bowling Hall of Fame "Legacy" bracket centered upon two bowling icons that have popularized the sport of bowling on the silver screen and in pop culture.
Jeff Bridges (who starred in the cult bowling movie favorite "The Big Lebowski") went head-to-head with Bill Murray (star of the hit bowling film "Kingpin") in a winner-take-all match-up where "The Dude" outlasted "Ernie McCracken" in a duel for the ages that went all the way to the tenth frame.
Pop princess Britney Spears' bowling domination was "in the zone" throughout the competition and beat out "The Voice" co-host and music megastar Christina Aguilera last week in the final week of voting.
Spears' fans refused to let their favorite pop princess' chance to be enshrined in bowling history go to the "gutter." Britney's overwhelming amount of support proved to be too much for Aguilera, who came up just short of earning a coveted spot in bowling history.
"With mega stars like Britney Spears and Christina Aguilera in our Celebrity Bowling Hall of Fame, this year's raced proved to be a tight showdown between fierce female finalists," said
Steve Johnson
, executive director of the BPAA.
"We congratulate and welcome Ms. Spears as our 2012 celebrity inductee into the Hall of Fame and applaud all of our celebrity nominees for their continued support and promotion for the great sport of bowling."
Fans were directed to www.GoBowling.com, where they were able to cast their vote for their favorite celebrity each week. As an added incentive for consumers, each voter was awarded a coupon for a free game of bowling, redeemable at one of more than 4,000 participating bowling centers across the United States.
 
Related Articles
Celebrity Bowling Hall of Fame voting to be
"Madness"