International Bowling Museum/Hall of Fame raises money at Bowl Expo in Reno
07/19/12
IBMHOF News
Also adds new board members ands re-elects leadership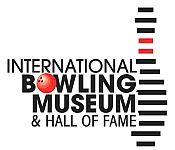 The
International Bowling Museum and Hall of Fame
had another busy week at International Bowl Expo 2012, raising money and adding and electing leaders for the 2012-13 season.
More than $18,000 was secured from a raffle and silent auction at this year's event in late June in Reno, Nev. The IBMHOF also added three new members to its Board of Trustees and had all of its leadership re-elected to new terms effective August 1.
"It is a testament to the bowling industry and the community as a whole to raise more than $18,000 for the International Bowling Museum and Hall of Fame," said IBMHOF Managing Director
Eric Kearney
.
"There are many people responsible for the continued success and operation of our facility in Arlington, and we would like to thank them for their generosity in the International Bowling Museum and Hall of Fame's Silent Auction and National Raffle."
Donny Carr of Laurel, Md., won the $5,000 raffle which raised $14,500. While most of the $20 tickets were sold in Reno, Carr purchased his winning ticket during a pre-sale at the Fort Meade Bowling Center. The silent auction, which featured a wide variety of items, netted another $3,700.
"Though we didn't have a major event (like the Salute to Bowling), the money we raised shows the proprietors still appreciate those opportunities to help us," Kearney said. "We're looking to develop a new program that can happen during Bowl Expo next year in Las Vegas."
Joining the IBMHOF Board of Governors are Federation Internationalé des Quilleurs and World Tenpin Bowling Association President
Kevin Dornberger
(pictured left), Professional Bowlers Association Commissioner
Tom Clark
(right) and United States Bowling Congress Director
Marci Williams
. They replace retired PBA and USBC executives Fred Schreyer and Jack Mordini.
"We're very happy with the addition of three new high-profile people to our board, people who each will contribute something new," said IBMHOF President/Chairman
Keith Hamilton
.
Hamilton was among nine members of the board to be re-elected. Others were:
Bob Gudorf
,
Elaine Hagin
,
Jeff Bojé
,
Hans Krol
,
Tom Schemm
,
Simon Shearer
and
Lori Tessmar
. Later, Hamilton was re-elected to a second term as president/chairman.
"I'm proud to serve again in the role as chairman and proud of what we accomplished this last year on our strategic plan and opening the new satellite museum in Reno," Hamilton said.
Also re-elected were: Vice President
John Walker
, Secretary
Gudorf
, Treasurer
Terry Brenneman
and executive committee members
Hagin
,
Wally Hall
and
Bill Chrisman
.