Xbowling Tournament Edition adds excitement to USBC Open and Women's Championships
03/01/13
USBC News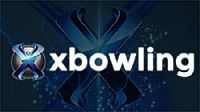 xbowling
is partnering with the United States Bowling Congress and the International Bowling Campus to deliver a unique new experience to bowlers and fans at the 2013 USBC Open and Women's Championships in Reno, Nev.
xbowling, a free app that allows bowlers using smart phones or other devices to compete with each other remotely, has created a special Tournament Edition of the app for the USBC Championship Tournaments.
The xbowling Tournament Edition will include real-time tournament scores, a player stats package, competitive side-games and leaderboard challenges. The new technology will allow fans to track games frame-by-frame, along with tournament standings and other statistics - all of which will be available through the xbowling app or online at www.xbowling.com.
As an exciting new addition to the 2013 tournaments, xbowling also is introducing their trademark 90 Frame X GameTM: bowlers who record strikes in designated frames over nine tournament games will be awarded points by xbowling, and bowlers who achieve a certain amount of points will win cash prizes.
"We're excited to bring a new dimension to the 2013 USBC Open Championships and provide bowlers and fans up-to-the-minute access to everything taking place at the National Bowling Stadium in Reno," said
Timothy Minard
, CEO of Sports Challenge Network, which developed xbowling.
"Best of all, the xbowling app will let bowlers of all levels track their stats and standings just like the pros and enjoy playing challenges in hundreds of bowling centers that are using the technology."
xbowling ties directly into the scoring systems of technologically-enabled bowling centers and allows bowlers to connect with other players around the world. The app, which is available free from the Apple Store and Google Play, also allows users to enter challenges, win prizes, track their scores and stats on their mobile devices, climb the leaderboards and much more.
"We take pride in being able to showcase new technology at our events, and we're excited about keeping our bowlers connected even when they're not actually on the lanes competing," said
Brian Lewis
, USBC Managing Director of Tournaments.
"xbowling combines great interactive features with the spirit of competition and will add a fun new dynamic to our championship tournaments."
In addition to its partnership with USBC at the Open and Women's Championships in Reno, xbowling is the title sponsor of the Intercollegiate Team Championships and Intercollegiate Singles Championships and the presenting sponsor of the North Pointe Junior Gold Survivor Tournament.
As with the Open and Women's Championships, collegiate fans using the xbowling app will be able to track players and teams at the ITC and ISC, which take place in Lincoln, Neb., in April.
"Bowling continues to be one of the most popular games in the world that people of all ages can enjoy," added Minard. "xbowling takes the social aspect a step further and allows people to compete with friends and family in real time, wherever they may be."
The 2013 Open Championships will run from March 1 until July 7 at the National Bowling Stadium, and the Women's Championships will be held April 12-July 1 at the Reno-Sparks Convention Center.
 
Related Articles
2013 USBC Open
Kickoff Show
set for February 28
110th USBC Open Championships will feature
two lane conditions