USBC and BPAA to invest $5 million in support of new youth membership program
08/02/13
USBC Youth
The
Bowling Proprietors' Association of America
(BPAA) and
United States Bowling Congress
(USBC) are making an unprecedented investment in the growth of youth bowling by committing
$5 million
in support of a new youth membership and activation program.
The new program significantly lowers cost for families and establishes a bowling industry field staff dedicated to youth initiatives.
Beginning August 1, 2014, the new USBC Youth membership will be offered by
International Bowling Campus (IBC) Youth Development
at a price of $4.
The new membership includes a membership card, a certified average and the eligibility to participate in USBC certified events. All current base USBC Youth membership products will be discontinued. Simple upgrade options for Bowlopolis and Junior Gold programs will remain.
Bowling centers, rather than USBC local associations, will have processing responsibility under the new program. If a center operator and USBC local association have a good customer service system and prefer to continuing association processing, the center and association are encouraged to collaborate on details of a mutually beneficial partnership.
In 2011, the IBC Youth Development Team was created to combine the resources of the USBC and BPAA youth programs under one umbrella.
Historically, USBC and its predecessor organizations funded operating expenses associated with youth programs directly from youth membership fees. This structure led to escalating membership cost that peaked at $17 and created a barrier for introducing children to bowling.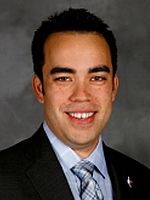 The new youth membership structure and investment from BPAA and USBC changes the model to enhance affordability and ease of participation.
"There is often plenty of conversation that longs for the past and a return to the heyday of bowling. Today we proudly move forward and embrace a vision – a shared vision that includes a tangible commitment toward protecting bowling's future," USBC President
Andrew Cain
(pictured right) said.
"By truly investing in this new youth initiative, we are able to simplify the product and build new avenues for recruitment and retention through cooperation of associations and proprietors.
"Bowling is a grassroots activity and true growth occurs within our local communities of families and friends. We want a new generation to fall in love with bowling, and to have the current generation be inspired to reach out and put the ball in their hands."
A new online portal will be introduced for bowling centers to process youth memberships. The new portal also will include functionality for parents to register children directly into leagues and buy memberships online.
A long-term program goal is for parents to exclusively self-register their children for leagues – a model that has proven highly successful for other youth sports. Additional information on the new processing portal will be released no later than March 1, 2014.
"The future of youth bowling has never been brighter," BPAA President
Cathy DeSocio
(left) said. "These changes give all of us the opportunity to attract new youth bowlers. As with all new initiatives, it will only be as successful as we make it. With a commitment from proprietors and associations working together, we will grow youth bowling."
The $5 million BPAA and USBC investment will come over several years. Plans call for all major IBC Youth programs such as tournaments, in-school bowling though Bowlers Ed, Bowlopolis, and USA Bowling to continue with a new field staff dedicated to growing those programs and membership.
"Youth bowling at the national level has been focused on retention through the membership product and tournaments," IBC Managing Director of Youth Development
Chad Murphy
(right) said.
"We will add more balance to that with a new recruitment effort which includes a new staff located in the field. Bowling is a locally owned and operated activity and we need to get out in the field to help attract a new generation of bowlers."