International Bowling Museum and Hall of Fame makes the most out of a busy Bowl Expo
08/03/13
IBMHOF News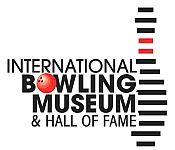 A generous gift, the Salute to Bowling, and the addition of three new board members highlighted a hectic International Bowl Expo week for the
International Bowling Museum and Hall of Fame
.
It all began with a bang as
Billiard and Bowling Institute of America
President Chris Chartrand presented IBM/HF Chairman Keith Hamilton with a $35,000 check from the BBIA cash reserves. BBIA also presented another $35,000 to
Bowlers to Veterans Link
Board Chair Darlene Baker.
"We want to thank Chris and the BBIA members for the very generous donation," Hamilton said. "This will be quite helpful with the many new programs we plan to institute in the coming years."
The 24th edition of
Salute to Bowling
featured the usual silent and live auctions but with the added twist of a reverse raffle where the person whose name was drawn last won. That person was
Corbet Austin
, vice president of operations for Storm Products.
He walked away with the $2,500 top prize after negotiating a deal with the last 2 remaining players to split the $5,000 grand prize. After paying back his boss, Bill Chrisman, who put in his $100 entry, Austin later donated some money back to the Hall of Fame.
Tim Sorensen
, owner of Incline Station in Duluth, Minn., finished second to collect $1,500 while
Cheryl Johnson
, wife of BPAA Executive Director Steve Johnson, placed third to collect $1,000.
"It turned out to be a very fun event," said Salute Chair
Mike Aulby
. "We want to thank (Professional Bowlers Association Hall of Famer and ESPN commentator) Randy Pedersen and (proprietor and comedian) Jim Stubler for serving as co-emcees for the event."
The live auction featured a Leroy Nieman-autographed painting of Earl Anthony "Million Dollar Strike" and a Mort Luby Jr. original painting titled "Bowling Green" from the late Don Mitchell's collection.
BPAA Hall of Famer
Jamie Brooks
had the highest bid of $2,500 on the Nieman work while IBM/HF Trustee
Daroll Frewing
of US Bowling Corp. won the Luby piece for $1,700. The Salute netted $23,000 for the IBM/HF.
At the Board meeting that same week, Hamilton was elected to a third term as IBM/HF president and chairman. Former United States Bowling Congress and Bowling Proprietors' Association of America President
Jeff Bojé
of Brandon Crossroads Bowl, Inc. replaced Terry Brenneman of Bowlers' Supply Inc. as treasurer.
John Walker
of QubicaAMF Worldwide was re-elected as vice chairman,
Bob Gudorf
of Classic Products as secretary, and USBC Hall of Famer
Elaine Hagin
, BPAA Hall of Famer
Wally Hall
of Hall Enterprises and
Bill Chrisman
of Storm Products as directors at large to complete the executive committee for 2013-14.
The IBM/HF also elected three new board members:
Joan Romeo
,
Kathleen Perry
and
John Losito
. Romeo of Van Nuys, Calif., is a longtime public relations and marketing expert and president of the International Bowling Media Association. Perry is proprietor of several bowling centers in Maryland and Virginia and a member of the BPAA board of directors. Losito is proprietor at Sun Valley Lanes in Lincoln, Neb., and a member of the BPAA board of directors.