New Detroit Open kicks off extended 2014 PBA League week
11/13/13
PBA News
Thunderbowl to host new open-field tournament; live PBA League coverage set for ESPN on January 26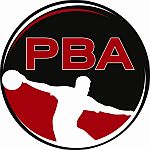 A new Detroit Open singles tournament, presented by Xtra Frame, will kick off the Professional Bowlers Association's extended 11-day PBA League Week at Thunderbowl Lanes in Allen Park, Mich., Jan. 17-19.
The
PBA Detroit Open
will be an open-field PBA Tour title event beginning with a nine-game qualifying round on Saturday, Jan. 18. The top 16 players after nine games will advance to round-robin match play on Sunday.
After 16 head-to-head matches, the top four will advance to the stepladder finals at 7 p.m. ET on Jan. 19. The entire event will be webcast live on Xtra Frame.
Entry fees for the tournament, which is open to non-PBA members as well as members, are $350 for members and $400 for non-members. Entries will be accepted beginning Dec. 1. The field will be limited to 216 players on a first-come basis.
The
PBA League
, which made its competitive debut at Thunderbowl in January 2013, returns to the Detroit area with a revised format and revamped rosters for the 2014 season. PBA League competition begins at Thunderbowl on Jan. 22 and will make its ESPN debut with a
live telecast on Sunday, Jan. 26
, at noon ET.
For complete live coverage of the Detroit Open and all preliminary PBA League rounds, subscribe to Xtra Frame. Monthly subscriptions are available for $7.99 and the full-year subscription cost is $64.99.
 
Related Articles
Changes in store
as PBA League prepares for second season
PBA League to kick off
2014 PBA Tour season
in return to calendar year schedule
 
2014 PBA Detroit Open Schedule
Thunderbowl Lanes, Allen Park, Mich., Jan. 17-19, 2014
Friday, Jan. 17, 2014
1:30 p.m. - PBA Detroit Open practice session
Saturday, Jan. 18, 2014
9 a.m. - PBA Detroit Open, Squad A, 9 qualifying games
4 p.m. - PBA Detroit Open, Squad B, 9 qualifying games
Top 16 after 8 games advance to round-robin match play
Sunday, Jan. 19, 2014
9 a.m. - PBA Detroit Open, top 16, 8 games match play
2 p.m. - PBA Detroit Open, top 16, 8 games match play
Top four after 25 games advance to Xtra Frame stepladder finals
7 p.m. - PBA Detroit Open stepladder finals (webcast live on Xtra Frame)