International Bowling Museum and Hall of Fame completes key projects
02/25/14
IBMHOF News
Milestones include new display of recent inductees, Hometown Heroics update, and media outreach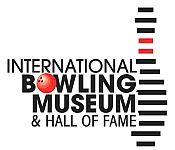 Several key long-term projects for the
International Bowling Museum and Hall of Fame
have reached key milestones. The accomplishments include exhibit updates, technology upgrades and public relations successes.
Years of planning and collaboration have led to funding and a formal plan to display
USBC Hall of Famers
, who have been inducted since the 2005 merger, in that satellite museum of the National Bowling Stadium in Reno, Nev.
"We are thrilled to be able to honor the newer USBC Hall of Famers in our satellite museum," Managing Director of IBMHOF
Eric Kearney
said. "These inductees will be on display at a dedicated kiosk exhibit which will also showcase photos of each class inducted since the merger."
The museum's popular
Hometown Heroics
exhibit in Arlington now has a fully updated database for patrons to enjoy. The IBMHOF continues working toward a $125,000 fundraising campaign goal to upgrade the interactive components of exhibit.
"I am excited to report that all funds donated as part of this campaign will be strictly dedicated to enhancing the exhibit and experience, rather than data entry or migration," Kearney said.
The IBMHOF received media attention recently as the featured segment on
Rocky Mountain Adventure Quest
. The regional program produced from Colorado visited Arlington and included tour of the museum as well as the International Training and Research Center.
As part of the museum's effort to enhance outreach, IBMHOF will introduce a new, monthly email newsletter this month designed keep patrons and the industry up to date on programs and projects.