Tickets for ESPN telecasts in Indianapolis now available
01/24/15
2015 PBA Spare Shots #4
PBA Network signs sponsorship pact with League Pals; PBA Regional activity back to full swing in February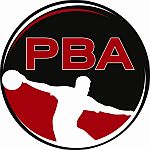 Tickets for the live ESPN telecast of the 50th anniversary Barbasol
PBA Tournament of Champions
, and finals of the
PBA Players Championship
and
Mark Roth/Marshall Holman PBA Doubles Championship
, over the Feb. 14-15 weekend at Woodland Bowl in Indianapolis are now on sale on the PBA website.
The "tripleheader" ESPN weekend begins with the finals of the PBA Players Championship on Saturday, Feb. 14, at 7 p.m. ET for delayed broadcast on Sunday, Feb. 22, at 1 p.m. ET.
The Tournament of Champions stepladder finals will air live on Sunday, Feb. 15, at 1 p.m. The Roth/Holman Doubles finals will be contested at 4:30 p.m. on Sunday for telecast on Sunday, March 1, at 1 p.m. ET.
For ticket information, click
here
.
 
PBA Network signs sponsorship pact with League Pals
PBA Network, the PBA's multi-platform media service, has signed a sponsorship agreement with
League Pals
, a new service that is designed to automate and streamline the cash flow of league bowling.
The unique platform enables bowlers and bowling centers to track weekly payments, view stats and standings, search nearby leagues, create and fill teams, receive payments electronically, and more.
"It's 2015 and there are over $2.25 billion in league bowling dues being tracked and collected each year with a paper envelope and a pencil," said LeaguePals co-founder and CEO Bill Savastano.
"LeaguePals set out to introduce much needed technology in a unique and inclusive way to an industry we have a deep and unwavering passion for. We feel LeaguePals will breathe new life into leagues across the nation by starting with the most important pieces - the bowlers, the centers, and how they pay and get paid."
For a preview of what League Pals has to offer, view the introductory video on
YouTube
.
As part of the sponsorship package, League Pals will have a rotating ad on pba.com throughout February, presenting sponsor and other visibilities on PBA's online video streaming service, Xtra Frame, throughout the USBC Masters (Feb. 2-7 in Green Bay, Wis.), and prominent links on PBA's Facebook page and Twitter account.
For information about how to enroll in the League Pals program, click
here
.
 
PBA Regional Update: Tournament activity back to full swing in February
PBA Regional activity returns to full swing in February, following the end-of-month
Don Vay Memorial Regular/PBA50 Doubles Central Classic
presented by Ebonite at Legend Lanes in Cuyahoga Falls, Ohio, Jan. 23-25.
The Feb. 6-8 weekend includes the
Break Point Alley South Challenge
presented by DV8, a tournament for non-title winners, in Tavares, Fla., and the
PBA50 Tony Grigat Allstate Midwest/Central Open
at River Rand Lanes in Des Plaines, Ill.
The Feb. 20-22 weekend includes the
PBA50 Dave Edwards Toyota South Open
presented by Ebonite in Spartanburg, S.C.; the
Lakewood Colorado Southwest Open
at Holiday Bowling and Billiards; the
Jackson Rancheria Casino Resort West Championship
at Gold Country Lanes in Sutter Creek, Calif., and the
Lynwood Midwest Challenge
presented by Roto Grip, a non-titlists event, at Lynwood Bowl in Lynwood, Ill.
For complete Regional tournament schedules and entry information, click
here
.
 
Quick Notes
2014 PBA Regional Challenge winner
Josh Blanchard
and wife Aimee are the proud new parents of Madalyn Marie Blanchard, who arrived at 1:13 p.m. on Jan. 16. Vital statistics: Madalyn weighed in at 7 pounds, 12 ounces and measured 21 inches long.
PBA Hall of Famer
Brian Voss
(pictured), who has competed extensively in Europe over the past three years, added the
27th Irish Open
title to his collection on Jan. 18, defeating fellow American Ron Hurt, 439-386, in the two-game title match at Leisureplex Stillorgan in Dublin, Ireland. Voss, a 25-time PBA Tour titlist, earned 5,000 Euros (roughly $5,600) along with his fourth European Bowling Tour title.
 
Related Articles
2015 PBA Spare Shots #03
- January 15, 2015
2015 PBA Spare Shots #02
- January 8, 2015
2015 PBA Spare Shots #01
- January 3, 2015
2014 PBA Spare Shots