XBowling named official live scoring partner of USBC Open Championships
03/13/15
USBC News
Bowlers and their friends and families can follow the USBC Open Championships scoring live, follow leaderboards and access frame-by-frame detailed individual results for third consecutive year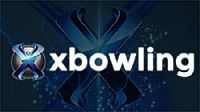 Sports Challenge Network's XBowling
and the United States Bowling Congress have announced that for the third consecutive year, XBowling is the official live scoring partner of the USBC Open Championships.
Approximately 40,000 bowlers will participate in the world's largest bowling tournament from March 7 through July 12 and now will have access to a real-time display of their bowling scores by XBowling.
Tournament-goers and their friends and family back home can follow the action in the free XBowling App or on the web by clicking
here
.
From there, they can view scores of all tournament bowlers as they compete. They also can view the leaderboards for the tournament, broken out by event and division. In addition, each tournament bowler has a dedicated results page that shows their frame-by-frame results for all nine of their tournament games - the only online location where this individual view is available.
"The XBowling App is all about sharing your bowling scores, so that you can challenge yourself or compete head-to-head with other bowlers around the world," said XBowling CEO
Tim Minard
. "So, it's only natural for us to share real-time scoring from the USBC Open Championships with people anywhere, as it happens."
USBC Executive Director
Chad Murphy
agreed, "This is a great example of how USBC's focus on technology partnerships can help build strong a future for the sport in collaboration with XBowling.
"We're pleased to enhance the experience of our USBC Open Championships bowlers and those watching at home in partnership with XBowling, which also provides USBC's official statistics package, XB Pro Stats."
The XB Pro Stats product is available as an in-app upgrade to users of the free XBowling App. The free XBowling App enables tracking of basic scoring history and facilitates head-to-head challenges against XBowlers anywhere in the world, either in real-time or asynchronously. XBowling App users also earn reward points they can redeem for valuable prizes.
 
Related Articles
2015 USBC Open Championships
underway in El Paso
Science of Bowling exhibit
at El Paso Exploreum
USBC, Kegel work together to benefit
Folds of Honor
New squad times and tiered pricing
for 2015 USBC Open Championships
El Paso to host
USBC Open Championships
in 2015