Chris Paul named ESPN's Sports Humanitarian of the Year
07/14/16
2016 PBA Spare Shots #26
PBA Bowling Challenge adds new venue, ball, tournaments; Next up on Xtra Frame; World Bowling Tour returns to Thailand; Jakob Butturff remains red-hot in PBA West
Los Angeles Clippers all-star point guard
Chris Paul
has been named ESPN's second annual Sports Humanitarian of the Year for using the power of sports to make a positive impact on society, ESPN announced Wednesday.
PBA champions
Ryan Ciminelli
,
Jason Belmonte
and
Anthony Simonsen
(pictured above from left to right) – three of the four nominees for the "Best Bowler" ESPY award – attended the event. The fourth nominee – Sweden's Jesper Svensson – was unable to attend. Belmonte won the ESPY for the second year in a row and the third time overall.
Paul and his family have dedicated themselves to helping children through the
Chris Paul Family Foundation
. The Chris Paul PBA Celebrity Bowling Invitational, which airs annually on ESPN, is one of the events that contributes to the foundation.
After opening a newly-refurbished Boys & Girls Club in Watts, Paul said, ""It hit me that it's not fair…that a kid on this side of town doesn't have the same opportunities as a kid on the other side of town."
For his work with the Boys & Girls Club and his dedication to helping the community, Paul received the April 2015
NBA Cares Community Assist Award
in recognition of his outstanding charitable contributions and philanthropy, one of three community assist awards he received in his career.
Paul and his family foundation have made a $1 million commitment to Boys & Girls Clubs across the country, from Los Angeles to his hometown of Winston-Salem, N.C., where he established the
Nathaniel Jones Scholarship Fund
at Wake Forest, providing one athletic and one academic full-ride scholarship to the school.
With charitable efforts such as his annual
Chris Paul PBA Celebrity Bowling Invitational
and his
TopSpin Celebrity Ping Pong Tournament
in Las Vegas, he's also found ways to raise money in exciting and fun ways, often bringing in other celebrities to help the cause.
"As a lot of people know, we really focus on putting technology and computer labs in underprivileged schools," Paul said during his 2016 bowling event. "Events like this, while they're fun and give people the opportunity to entertain and have a good time, it's all going to a great cause. It's always a lot of fun, and it's good to have some new faces."
 
PBA Bowling Challenge Mobile Game adds new venue, ball, tournaments
Already established as one of the world's most popular games for mobile devices, Concrete Software's
PBA Bowling Challenge
unveiled a new bowling venue (Lane 51), a new bowling ball (UFO) and new tournaments on Thursday…with additional enhancements on the drawing board for a to-be-announced debut later in the summer.
For newcomers to the PBA Bowling Challenge Mobile Game, mobile device users can sign up to play the game at no cost and, as Concrete Software notes, "Rise through the ranks of the PBA as you travel from state to state facing the top bowlers in the county. Starting in a local alley with a scuffed up 12 pound ball, you'll hone your skills against bowling legends on your way to competing in the Tournament of Champions!"
PBA Bowling Challenge provides mobile device users an opportunity to choose the opponents they want to play against, including 21 PBA stars such as hall of famers Walter Ray Williams Jr. and Pete Weber, among others; track your own stats, pick your location, decide your style of play, selected from a wide variety of bowling balls, and much more. Special trick balls are optional and add to the fun.
If you are not already a PBA Bowling Challenge participant, visit Google Play (Android), the App Store (Apple), Nook or the Amazon Appstore to get started.
 
Next up on Xtra Frame: PBA50 players begin bid for third major title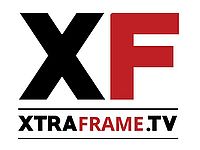 PBA50 Tour competition returns to Xtra Frame with start-to-finish coverage of the multi-event
PBA50 Treasure Island Resort & Casino World Championship
presented by Storm beginning next Monday in Welch, Minn.
Exclusive coverage of the PBA50 Tour's third major championship of the season, which will include Viper, Chameleon and Scorpion qualifying events, continues through Saturday, July 23, when the PBA World championship stepladder finals are scheduled to air 7:30 p.m. EDT.
Following the Treasure Island event, PBA50 players will head to Olympia Lanes in Hammond, Ind., for the annual
PBA50 South Shore Open
July 26-28.
The PWBA Tour's next event is the
St. Petersburg-Clearwater Open
from Seminole Lanes in St. Petersburg, Fla., Friday and Saturday. All rounds will be covered by Xtra Frame.
Closing the month, PBA and PWBA Tour players will team up on Xtra Frame's full coverage of the
PBA-PWBA Striking Against Breast Cancer Mixed Doubles
from Bowl on Bellaire (formerly Palace Bowl) in Houston, Texas, July 29-31.
The tournament affectionately called the "Luci" honors the late Luci Bonneau, a breast cancer victim. Qualifying begins on Friday, July 29. All rounds will be covered live on PBA's online bowling channel, Xtra Frame, and both PBA and PWBA Tour titles will be awarded if the respective players are members.
 
World Bowling Tour returns to Thailand Aug. 6-12
PBA International Tour competition returns to the 2016 schedule Aug. 6-12 when Blu-O Rhythm & Bowl Paragon in Bangkok, Thailand, hosts the
WBT Thailand
, a PBA-World Bowling Tour event that will award a $32,000 first prize and a PBA Tour title if the winner is a PBA member.
The tournament returns to the PBA International-WBT schedule after a year's absence. That makes the defending champion 2014 winner
Osku Palermaa
of Finland (pictured) who defeated top seed
Ryan Ciminelli
of Cheektowaga, N.Y., 227-213, 243-224, for the title. Because Ciminelli was the top qualifier, Palermaa had to beat him twice to win the event.
 
QubicaAMF PBA Regional Update: Jakob Butturff remains red-hot in PBA West
Jakob Butturff
(pictured left) of Chandler, Ariz., posted a 9-3 match play record and a 20-game total of 5,214 pins Sunday to win the PBA Wine Country West/Northwest Open at Double Decker Lanes in Rohnert Park, Calif., for his fifth QubicaAMF PBA Regional title in the last 11 tournaments he has entered.
Butturff, a 22-year-old left hander, earned $2,000 by defeating Greg Thompson Jr. of Dublin, Calif., by 437 pins for the title. On June 26, he also won his first PBA Tour title in the PBA Xtra Frame
Lubbock Sports Sothwest Open
in Lubbock, Texas. Thompson had a 7-5 match play record and 4,777 pins for 20 games including match play bonus pins.
Tom Daugherty
(right) of Riverview, Fla., put an end of Dick Allen's bid for a wire-to-wire victory Sunday, defeating Allen, 246-216, to win the 28th annual PBA Crystal Automotive Spring Hill South Open presented by Track at Spring Hill Lanes in Spring Hill, Fla.
Daugherty, the no. 2 qualifier going into the stepladder finals after trailing Allen by 224 pins at the end of match play, received $2,500 for his 10th QubicaAMF PBA Regional win while Allen earned $1,300 for his second place finish.
In the first stepladder match, non-member Dave Stouffer of Ft. Myers, Fla. disposed of Darin Hays from Wesley Chapel, Fla., 233-214. Daugherty then eliminated Stouffer, 202-195, to advance to the championship match.
Former PBA Southwest Region Rookies of the Year
Chris Hibbitts
of Keller and
Roger Petrin
(from left to right, Petrin, Hibbitts and FireLake Southwest Doubles manager, Chris Skillings) of Arlington teamed up to win the PBA FireLake Grand Casino Hotel Resort Southwest Doubles at FireLake Bowling Center in Shawnee, Okla., Sunday by a single pin over fellow Texans Chris Johnson of Garland and Anthony Simonsen of Princeton.
Johnson and Simonsen suffered three splits in the first five frames, but they began stringing strikes and rallied to take the lead until Johnson left a 7-10 split in his ninth frame. In the 10th frame, Simonsen struck out, forcing Petrin to convert the 2-4-5-8 spare and then get nine pins for a 441-440 victory to claim the $4,000 winners' check. Petrin earned his third QubicaAMF PBA Regional title while Hibbitts picked up his second.
Hibbitts and Petrin led the qualifying round to earn two byes in the single-elimination match play competition, advancing to the semifinal round where they defeated future PBA Hall of Fame stars Tommy Jones of Simpsonville, S.C., and Chris Barnes of Double Oak, Texas, 2-1, in their best-of-three-game match. Johnson and Simonsen eliminated Dino Castillo of Highland Park, Texas, and Marshall Kent of Yakima, Wash., 2-0, in the other semifinal round match.
Jeff Zaffino
(pictured right with sponsor Millie Raymond) of Warren, Pa. defeated Marty Berke of Allentown, Pa., 279-232, to win the PBA50 Cecil Raymond Memorial presented by Track at 30 Strikes in Stratford, N.J., Sunday for his 26th overall QubicaAMF PBA Regional title.
Zaffino led qualifying on Saturday and was undefeated in Sunday's elimination rounds, averaging over 243 for 15 games to win the $1,500 first prize. Zaffino defeated Rob Hoffman of Freehold, N.J., 214-204, and Berke defeated Sammy Ventura of Norwich, N.Y., 214-209, in the semifinal round.
The tournament, which began in 2004, was renamed in 2014 to honor its sponsor, who passed away in January 2014. Cecil Raymond was the East Region's 2013 Pat Patterson Award for outstanding contributions to the region.
Brad Miller
(left) of Kansas City, Mo., defeated Tom Hess of Urbandale, Iowa, 204-195, to win his first QubicaAMF PBA Regional title in the PBA Chuck's Boots Midwest Open at St. Charles Lanes in St. Charles, Mo., Sunday.
With his first PBA Regional title, which included a $2,200 prize, Miller also became eligible to enter the 2017 PBA FireLake Tournament of Champions.
After qualifying fourth for the stepladder finals, Miller edged Steven Taylor of Deer Creek, Ill., 231-193, and he then defeated amateur Mykel Holliman of Collierville, Tenn., 248-245, to advance to the championship match.
On the QubicaAMF PBA Regional schedule this weekend are the
PBA Boss Snow Plows Central Open
at PinHeads Bowling Center in Fishers, Ind.; the
PBA/PBA50 Sands Regency West/Northwest Doubles
presented by MOTIV at the National Bowling Stadium in Reno, and the
PBA Glo Bowl Midwest Open
in Marengo, Ill.
July's QubicaAMF PBA Regional competition continues over the July 22-24 weekend with the
PBA Angola Central/Midwest Open
presented by Roto Grip at Angola Bowl in Angola, Ind., and the
PBA Fort Sill Southwest Open
presented by DV8 at Twin Oaks Bowling in Fort Sill, Okla.
Closing the July schedule over the July 29-31 weekend will be the
PBA Romeo Chevrolet-GMC-Buick Open
presented by Ebonite at Patel's Kingston Lanes in Kingston, N.Y.; the
PBA and PBA50 Boise West and Northwest Opens
presented by Ebonite at 20th Century Lanes in Boise, Idaho; the
PBA50 Beverly Lanes Midwest/Central Open
in Arlington Heights, Ill.; the
PBA50 Sparetimes Hampton South Open
at Sparetimes Bowling Center in Hampton, Va., and the
PBA Greater Marion Central Open
at BlueFusion Fun Center in Marion, Ohio.
For complete QubicaAMF PBA Regional schedules, rules and entry information, click
here
to find the event(s) in your area.
 
Related Articles
2016 PBA Spare Shots #25
- July 8, 2016
2016 PBA Spare Shots #24
- July 1, 2016
2016 PBA Spare Shots #23
- June 22, 2016
2016 PBA Spare Shots #22
- June 17, 2016
2016 PBA Spare Shots #21
- June 8, 2016
2016 PBA Spare Shots #20
- June 3, 2016
2016 PBA Spare Shots #19
- May 26, 2016
2016 PBA Spare Shots #18
- May 21, 2016
2016 PBA Spare Shots #17
- May 13, 2016
2016 PBA Spare Shots #16
- May 5, 2016
2016 PBA Spare Shots #15
- April 28, 2016
2016 PBA Spare Shots #14
- April 21, 2016
2016 PBA Spare Shots #13
- April 15, 2016
2016 PBA Spare Shots #12
- April 1, 2016
2016 PBA Spare Shots #11
- March 24, 2016
2016 PBA Spare Shots #10
- March 17, 2016
2016 PBA Spare Shots #09
- March 11, 2016
2016 PBA Spare Shots #08
- March 4, 2016
2016 PBA Spare Shots #07
- February 18, 2016
2016 PBA Spare Shots #06
- February 12, 2016
2016 PBA Spare Shots #05
- February 4, 2016
2016 PBA Spare Shots #04
- January 27, 2016
2016 PBA Spare Shots #03
- January 20, 2016
2016 PBA Spare Shots #02
- January 14, 2016
2016 PBA Spare Shots #01
- January 8, 2016
2015 PBA Spare Shots