It's official: Ohio's Chaz Dennis is youngest 300 shooter
12/22/06
USBC Youth
Two-handed bowler sets record at age 10 years, 2 months, 27 days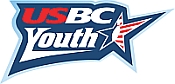 Chaz Dennis
officially became the youngest bowler to roll a perfect game when his 300 Saturday morning in Columbus, Ohio, was approved by the United States Bowling Congress.
Competing with 14- to 17-year-olds in the Hillcrest Preps-Juniors League at Hillcrest Lanes, Dennis had his perfect game at age
10 years, 2 months, 27 days
. That breaks the previous record set by San Francisco's Michael Tang by 20 days.
Dennis, who rolls the ball with both hands, opened his series with a 240 game. He followed with the 300 and ended with 232 for a 772 series.
Tang shot his 300 on March 11, 2006 at 10 years, 3 months and 16 days, topping a record that stood for eight years.