Training facility to be built at USBC Headquarters
07/19/07
USBC Coaching
Public can take advantage of state-of-the-art training center beginning in April 2008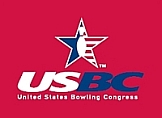 Athletes soon will have the opportunity to vastly improve their bowling game with the construction of a
state-of-the-art, eight-lane training center
, scheduled to open in April 2008 on the grounds of United States Bowling Congress Headquarters.
The USBC Training Facility, which will be a stand-alone building located adjacent to the current USBC Research Facility, will feature CATS (Computer Aided Tracking System), Ebonite BowlersMAP software and other training technology currently being developed by USBC.
Camera bays will be installed for video and still photography, capturing every angle and movement of a bowler's approach and delivery.
The USBC Training Facility will be open to the public; individuals can take advantage of the world-class coaching and training opportunities for a fee yet to be determined. Team USA and other international federations also will use the center.
"The goal of the USBC Training Facility is to be a resource in developing elite bowlers worldwide,"
USBC Chief Officer of National Governing Body Kevin Dornberger
said. "In order to grow the sport, you have to grow great coaches and athletes. The technology available at the USBC Training Facility will go a long way in doing that."
A full-time coaching staff will manage training programs at the facility, which also will include an expanded pro shop. Groundbreaking for the training facility is targeted for fall 2007.