USBC summit suggests volunteers want to help promote bowling
10/02/07
USBC News
More than 200 state, local leaders attend session in Milwaukee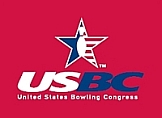 If there was a common theme expressed by the more than 200 United States Bowling Congress local and state association leaders who gathered Sept. 28-30 for the inaugural
USBC Summit
in Milwaukee, it was a desire to spend more time helping promote the sport and less time on non-productive administrative issues.
USBC's national leadership invited state and local association leaders to attend an open exchange of ideas intended to develop a clearer picture of roles and responsibilities each level of leadership should assume in the future if bowling is to realize its vision of growth.
"We're not here to take a vote,"
USBC Chief Operating Officer Kevin Dornberger
(right) told the group. "We're going to gather all of the input and see what we can do to move our sport forward. What I can promise is that we're not going to send an issue to a committee and wait a year and a half if we can take action now to address it."
A free, no-holds-barred exchange of ideas generated dozens of ideas. The group of 84 state and 124 local association representatives was broken into discussion groups of 10, and given the task of identifying tasks associations should spend more - or less - time doing.
The extensive collection of ideas will be posted on bowl.com, USBC's official Web site, as soon as it is compiled. In general, the key points were constructive and demonstrated an intense desire among association leaders to play a more productive role in their communities.
What should state associations should spend more time doing? Communicating with local associations, helping to develop coaching programs, offering training programs, and promoting high school and youth bowling programs.
What should states spend less time doing? Working on awards programs that duplicate what local and/or national are doing, dealing with mandated "paperwork," verifying the membership status of women bowlers and defending antiquated "the way we've always do it" mentality.
What should local associations spend more time on? Improving relationships with proprietors, promoting bowling to the grassroots public, doing a better job of contacting bowlers who have given up the sport, working more closely with other community-based charity and civic organizations, and developing mentoring programs for youth.
What should locals devote less time to? Non-productive paperwork, holding non-productive meetings, processing awards, verifying averages for tournament bowlers, defending the past/resisting the future, and relying on non-performing board members.
Attendees also were given an opportunity to address the same topics as they pertain to the national level. They suggest Bowling Headquarters should spend more time on being accountable and forthcoming when mistakes are made, getting input from state/local leaders before new programs are introduced, improving USBC's awards program, increasing communications and better explaining the national organization's philosophies.
On the "less time" side of the ledger, associations suggested Bowling Headquarters should spend less time sending out membership cards, mandating programs without providing resources to pay for them, and micro-managing local/state associations.
As part of Sunday's summary and question-and-answer session,
USBC President Jeff Bojé
(left) concluded, "We heard you say you don't want to be stuck in all the bureaucracy and paperwork. You have said you want to be more involved in the sport, inside the centers, involved in coaching and working with the kids. We heard the states say they want to be more of a resource to the locals.
"The next step is taking the information to the USBC Board in October. USBC staff is going to consolidate all of the input and together we're going to formulate a strategy. We're not going to form a task force and think about it. We're going to figure out what we can and should do immediately, and implement those things.
"The Summit was a candid, productive project," Bojé added. "It was clear to me that our associations understand our mission of growing the sport and they want to play a more active role in supporting that goal."