Viator, Burgoyne named to USBC youth development positions
01/24/08
USBC Youth
Team USA 2007 members added to newly formed department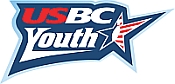 Two members of Team USA in 2007,
Brenda Viator
and
Amanda Burgoyne
, have been named to positions in the newly formed Youth Development department within the United States Bowling Congress.
Viator (right), 33, who graduated from the University of Nebraska - where she was a three-time Academic All-American - in 1998 with a degree in Education and is a USBC Bronze coach, will serve as Program Developer with an emphasis on youth ages 13 and under. Also a part of Team USA in 2008, she previously taught at Ridgeview Global Studies Academy, an elementary school in Davenport, Fla.
Burgoyne (left), 23, who also graduated from the University of Nebraska recently with a degree in Sociology and also is a USBC Bronze coach, will serve as Youth Tournament Coordinator - focusing on the USBC Youth Open Championships, USBC Junior Gold Championships and Pepsi USBC Youth Championships. She is a four-time Team USA and Junior Team USA member and received the Alberta E. Crowe Star of Tomorrow Award in 2004.
Additionally,
Kyle Ehrhardt
, 27, will serve as Program Developer with an emphasis on youth ages 14-19, transferring from his role as Associate Director of USBC High School and Collegiate.
"This is a diverse group with unique backgrounds, all of whom will bring a lot to the USBC Youth Development team," said newly appointed USBC Director of Youth Development
Brian Graham
, who will begin his new role on Jan. 28. "Brenda with her experience working with younger children, Amanda with her extensive competition experience and Kyle with his marketing and program development knowledge - all three will be critical in laying the foundation."
Graham, 34, who oversaw College Bowling USA (now known as USBC Collegiate) for three seasons beginning in 2001, is returning to USBC after a highly successful tenure as Brand Manager for Hammer Bowling since March 2004.
"Without question, the successful future of our sport is dependent on getting youth involved, from a participation and skill development standpoint," USBC Chief Operating Officer Kevin Dornberger said. "Having Brenda, Amanda and Kyle join Brian in forming the Youth Development team is an important step in establishing the strong groundwork for a successful developmental program."