Rash, Smith named newest USBC Ambassadors
02/12/08
USBC News
Pro bowlers join other stars to promote USBC and the sport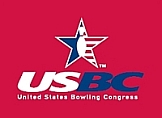 Star professional bowlers and former top amateurs
Sean Rash
and
Robert Smith
have been added to the roster of United States Bowling Congress Ambassadors.
The USBC Ambassador program is a speakers' bureau that provides a star bowler as the headliner for hall of fame banquets, awards dinners, youth programs, bowling center grand openings or any other function where a guest speaker would enhance the event.
Rash and Smith join a who's who of PBA and women's stars such as Norm Duke, Parker Bohn III, Tommy Jones, Walter Ray Williams Jr., Tony Reyes, Chris Barnes, former tour veteran and champion Bob Learn Jr., Kelly Kulick, Carolyn Dorin-Ballard, Cathy Dorin-Lizzi, Kim Terrell, Diandra Asbaty and Stefanie Nation.
Rash (left), a Wichita, Kan., resident and Anchorage, Alaska, native, is a four-time Denny's PBA Tour titlist and the 2007 USBC Masters champion. He also is one of five members of the USBC Board of Directors elected by fellow athletes.
He served on Team USA in 2002, 2004 and 2005 as an amateur and is part of the 2008 USBC Team USA that for the first time includes pros. The 2002 U.S. Junior Amateur champion also was a Junior Team USA 2002 and 2003 member in addition to being a two-time All-American at Wichita State University. He earned the Chuck Hall Star of Tomorrow in 2001.
"I think it's a great opportunity to try to help our sport grow by either speaking engagements, coaching clinics or just traveling around doing other things," Rash said. "There are a lot of great people in the Ambassador program and we all want to see the same thing, our sport grow."
A California native, Smith moved to Captain Cook, Hawaii, in April 2006. He captured his seventh career title and his first since 2004 last November in the CLR Windy City Classic at Hawthorn Lanes in Vernon Hills, Ill. He missed most of the 2006-07 PBA season with hip injury that left him unable to walk for two months.
Like Rash, Smith (right) is a Chuck Hall Star of Tomorrow Award recipient winning the award in 1992. He was the 1993 U.S. Amateur Champion at age 19, the youngest to win the title. The 1994 and 1995 Team USA member was a first team All-American at San Diego State University in 1993.
Organizations seeking a USBC Ambassador are responsible for all related travel expenses and the appearance fees which must be negotiated directly with the Ambassador. USBC will contribute $500 per appearance to help offset expenses. Appearances are subject to the Ambassador's availability.
Organizations can also offset the cost of hiring an Ambassador by securing event sponsorship, partnering with other participating bowling organizations to share the cost or by adding a nominal markup to the ticket price of the event.