USBC receives $693,000 award from State of Texas for relocation to Arlington
03/20/08
USBC News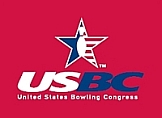 The
United States Bowling Congress
is the recipient of a
$693,000
award from the Texas Enterprise Fund, clearing the way for the organization to move its headquarters to Arlington, Texas.
The announcement, issued by the offices of Texas Gov. Rick Perry, makes possible the creation of an International Bowling Campus in Arlington that will also include the offices of the Bowling Proprietors' Association of America.
In addition to office space for about 200 employees, the new $14 million complex will include a 12-to-16 lane combined equipment testing and international training center. BPAA has pledged to pay for half of the complex while utilizing less than one-fifth of the space.
The property is located at 621 Six Flags Drive, across the street from Six Flags Over Texas in the heart of Arlington's entertainment and sports district.
It is about three blocks east of Rangers' Ballpark in Arlington, home of the Texas Rangers baseball team, and about six blocks east of the new Dallas Cowboys stadium set to open in 2009.
Also located in the area is Glorypark, a planned mixed-use development featuring 900,000 square feet of retail, dining and entertainment space.
The creation of the International Bowling Campus at such a high profile location will provide the opportunity to showcase bowling to the world that doesn't exist at USBC's present location.
"The Texas Enterprise Fund award was a critical factor in our decision to relocate USBC's headquarters to Arlington," said
USBC Chief Operating Officer Kevin Dornberger
.
"Relocating our headquarters to Arlington will provide a business climate that will be invaluable in helping us achieve our future goals for the sport."
The move will also enable USBC and BPAA to integrate operations for the betterment of the sport including the growth and protection of competitive bowling.
The Texas state legislature created the TEF in 2003 and re-appropriated funding in 2005 and 2007 to help ensure the growth of Texas businesses and create more jobs throughout the state.
"Companies throughout the country are looking to Texas as the place to grow their business thanks to a reasonable regulatory environment, educated workforce, and economic incentives that bolster Texas' capital and competition in a global marketplace," said Gov. Perry.
"As a result of tools like the TEF, Texas continues to diversify our economic portfolio by attracting businesses like the U.S. Bowling Congress, fortifying our standing as the national leader in economic development and job creation."
In addition to USBC and BPAA, the bowling campus will include The Bowling Foundation, Strike Ten Entertainment, International Bowling Pro Shops & Instructors Association, The Bowling Center Management School and the Billiard & Bowling Institute of America, which are currently located at BPAA's headquarters.