Florida's Driscoll selected as USBC Youth Volunteer of the Year
02/28/09
USBC Youth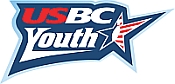 David Driscoll
(pictured) has played an integral role in the growth of high school and youth bowling in Florida and for his efforts he has been selected to receive the United States Bowling Congress
Youth Volunteer of the Year Award
by the USBC Youth Committee.
The prestigious award is annually presented to an adult volunteer who has displayed outstanding efforts to foster, organize and promote certified youth bowling programs at the local, state and/or national level for the last seven years or more.
"I am honored to have been selected for this award from the many outstanding candidates across the country," Driscoll said. "To receive this kind of national recognition for doing something I enjoy so much is amazing."
Driscoll, who lives in Mount Dora, Fla., has been heavily involved in the development of the Florida High School Athletic Association's state bowling championships. He worked closely with the FHSAA to sanction the event starting in 2003 and continues to help coordinate many of the districts in the state. He also handles the scoring for the state championships, which now draw more than 400 high school bowlers and 100 coaches.
A USBC Silver coach, Driscoll introduced the Hillsborough County School system, one of the largest in the nation, to the In-School program and continues to work with the system to train teachers. He also works the annual Florida APEHRDS convention that brings in more than 2,000 physical education teachers, recreation coordinators and college students studying to become PE teachers.
"He doesn't do this for the recognition," said Jim Zebehazy, the former executive director of the Young American Bowling Alliance, in nominating Driscoll. "He does this for a simple and sincere love of our sport and a desire to introduce as many youth as he can to the lifelong enjoyment our great game offers."
In addition to his work on the high school level, Driscoll operates several youth scratch leagues to help bowlers prepare and qualify for the USBC Junior Gold Championships. He attends the national event to support and help players.
Driscoll also is chairman of the Bowling Centers Association of Florida youth committee, has served on the Florida State USBC Youth board for 12 years and been a youth leader advisor.
For being selected as the Youth Volunteer of the Year, Driscoll receives an expense-paid trip to the awards ceremony that will be held in conjunction with the USBC Convention in Reno this spring.