CBS College Sports to air 2009 USBC Intercollegiate Team Championships
03/05/09
USBC Collegiate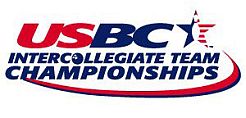 CBS College Sports Network
has announced plans to broadcast the tape-delayed finals of the
2009 USBC Intercollegiate Team Championships
. The women's final will air June 2 at 8 p.m. ET, and the men's final will follow June 3 at 8 p.m. ET.
The 2009 USBC Intercollegiate Team Championships will be contested April 15-18 at The Cherry Bowl in Rockford, Ill. The event will feature 16 men's and 16 women's teams from across the country.
Those teams will have qualified by virtue of finishing in the top four at their assigned sectional competitions, which will be held in Allentown, Pa., Chattanooga, Tenn., Fairview Heights, Ill., and Las Vegas, March 14-15.
This marks the second consecutive year that CBS College Sports Network will tape and broadcast the Intercollegiate Team Championships. This year's broadcast will feature veteran announcer Mike Jakubowski, who will handle play-by-play, and USBC Team USA member and PBA Women's Series champion Diandra Asbaty, who will offer color commentary.
"The Intercollegiate Team Championships is one of the most exciting events in the sport of bowling, bringing together some of the best bowlers and teams a bowling fan could hope to see," USBC Collegiate Manager Gary Brown said. "We are very pleased that CBS College Sports Network will once again be giving bowling fans the opportunity to watch this outstanding event; it's something they're sure to enjoy."