Bowling Industry unites in a groundbreaking partnership to support Youth Bowling
09/15/10
Industry News
In a groundbreaking agreement, leaders of the nation's
largest bowling manufacturers
will partner with the
Bowling Proprietors' Association of America
and the
United States Bowling Congress
to create a new funding source dedicated to youth bowling development and marketing.
The new
Youth Education Services (YES)
Fund is a joint initiative of BPAA, USBC and
The Bowling Foundation
.
Many of the leading brands in bowling, including
Brunswick
,
Columbia 300
,
Ebonite
,
900 Global
,
Hammer
,
QubicaAMF
,
Roto Grip
,
Storm
and
Track
, have agreed to significant contributions to the YES Fund totaling more than $250,000.
"This is an unprecedented statement about the level of unity being created in the bowling industry through the International Bowling Campus,"
BPAA Executive Director Steve Johnson
(left) said. "This is about more than one organization or company; bowling is the brand and seeing such a strong commitment to the future of our sport from these great partners is truly exciting."
An initial focus for the YES Fund project will be development of a new mainstream sports model for bowlers 12 years old and younger. This will involve testing new team-based structures for competition along with the development of training and recruitment programs to attract volunteer coaches.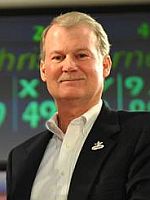 "This project demonstrates the high level of commitment proprietors and manufacturers have toward growing bowling as a sport,"
USBC Executive Director Stu Upson
(right) said. "The goals of the YES Fund completely align with USBC's vision and will only strengthen our organization."
Programs initiated through the YES Fund will be led by
BPAA Director of Youth Chad Murphy
(left) and supported with staff from USBC and BPAA. Soon, there will be additional opportunities for more partners to join the program.
"The partnerships that have been created unite the industry in a single cause – the betterment of youth bowling. The commitment by the leaders of bowling to join together in this effort will strengthen the sport today and for generations to come," Murphy said. "We are thrilled to have many top bowling brands on board and expect more industry partners will soon follow."
The concept of the YES Fund was introduced at an inaugural youth bowling summit last month at the International Bowling Campus. During the summit, executives from some of the industry's leading brands heard a detailed presentation about the project and all in attendance quickly agreed to contribute to the fund. Plans call for initial testing of pilot programs related to the YES Fund later this year.