Professional Women's Bowling Association heads to Topeka for first time in nearly 30 years
08/04/15
2015 PWBA Tour #6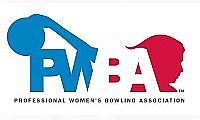 The best female bowlers in the world will return to Topeka for the first time in nearly 30 years this week when the Professional Women's Bowling Association
Topeka Open
presented by Prairie Band Casino & Resort begins Friday.
Topeka hosted the 1985 and 1986 U.S. Women's Open and now will welcome back the PWBA Tour at West Ridge Lanes. The players will take part in 12 games of qualifying Friday before the top 16 advance to round-robin match play Saturday.
The event concludes with the stepladder finals at 6:30 p.m. Central on Saturday. All rounds will be broadcast live on Xtra Frame.
As the PWBA Tour hits the middle stretch of the schedule,
Stefanie Johnson
(pictured right) of Grand Prairie, Texas, sits atop the race for PWBA Player of the Year and Rookie of the Year with six events remaining.
"I set high, yet realistic, expectations for myself, so I'd say that overall and I am exceeding those," said Johnson, an 11-time Team USA member. "Each week is a new event that has no bearing on the prior, so I am just taking it one at a time and enjoying every moment."
Johnson leads the points list with 37,425 points after four events. She won the
PWBA Wichita Open
and finished second at the
PWBA Lubbock Sports Open
. She also had an eighth place finish at the
PWBA Storm Sacramento Open
and was 35th at the
USBC Queens
.
The PWBA Tour ceased operations in 2003 and has been rejuvenated this year thanks to the support from the bowling industry. The PWBA Topeka Open is one of 11 events being held this season.
Bowling fans can watch all the action live on Xtra Frame.
 
Related Articles
2015 PWBA Tour Schedule & Champions
 
PWBA Topeka Open - Schedule of events
West Ridge Lanes in Topeka, Kan., United States (Aug. 6-9, 2015); All times Central
Thursday, Aug. 6, 2015
4-6 p.m. - Practice session for all tournament bowlers
Friday, Aug. 7, 2015
7-8 a.m. - Practice session for all tournament bowlers
9 a.m. - Qualifying Round 1 (six games)
2:30 p.m. - Qualifying Round 2 (six games - field cut to top 16)
Saturday, Aug. 8, 2015
8:30 a.m. - Top 16 round-robin match play (eight games)
1:30 p.m. - Top 16 round-robin match play (eight games - field cut to top four)
6:30 p.m. - Stepladder finals