Silver Lake Atom Splitters gear up for PBA League "three-peat"
10/30/15
PBA News
Portland Lumberjacks will join the field for 2016 competition at Bayside Bowl in Portland, Maine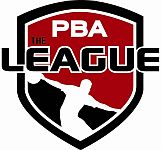 The two-time defending Professional Bowlers Association League champion
Silver Lake Atom Splitters
will make their bid for an Elias Cup "three-peat" in 2016 with a roster led by Chris Barnes, Dick Allen and Tom Daugherty.
The three players were protected by Atom Splitters manager
Mark Baker
and announced, along with players protected by the other seven PBA League teams, by PBA Commissioner
Tom Clark
who also announced the host city for the 2016 PBA League series will field its own team for the first time: the Portland Lumberjacks.
Each team was allowed to protect three players from its 2015 roster; all unprotected players and other PBA members who want to participate in 2016 have until Nov. 13 to declare their intention to participate in the league draft that will take place on Dec. 17 in Reno, Nev.
The PBA League will return to Portland, Maine, for two days of competition on April 2 and 3 for delayed telecast over a span of four consecutive Sundays, April 17-May 8, on ESPN. All four PBA League shows will air at 1 p.m. ET.
As part of the week-long 2016 PBA Maine Event, the newly-named
Portland Lumberjacks
will represent Portland, Bayside Bowl and the state of Maine, replacing the Pittsburgh Jack Rabbits in the PBA League program.
"It's an excellent thing for Portland, and I think it'll get our fans even more amped up to cheer for the home team," Bayside Bowl owner
Charlie Mitchell
said. "We're going to have a big tailgate party and do some special things. We want to make this year's event bigger and better.
"We're working on our expansion of Bayside Bowl, which won't be ready until 2017, but we're building toward the future. We're really pleased the players were happy with what they found here last year and are as eager to come back as we are to have them."
Mitchell said the Maine bowling community has continued its buzz over last year's first-ever visit by the PBA, and can't wait for the PBA to return.
"So many people who didn't get in last year want to make sure they don't miss out this time," Mitchell said. "They have been bugging us already to make sure they get tickets or get into the pro-am. Having our own team is going to build on that."
From a personal perspective, Mitchell said being a part of the Portland Lumberjacks team is special. "Owning a professional sports franchise has been a lifelong dream for me," he said. "I'm glad to have it finally come true."
In addition to the Silver Lake Atom Splitters players protected by manager Mark Baker, players protected by the other seven teams include:
Portland Lumberjacks (manager Tim Mack): Bryon Smith, Wes Malott and Osku Palermaa.
Philadelphia Hitmen (Jason Couch): Dom Barrett, Chris Loschetter and Rhino Page.
L.A. X (Andrew Cain): Jason Belmonte, Stu Williams and Martin Larsen.
GEICO New York City WTT Kingpins (Carolyn Dorin-Ballard): Pete Weber, Scott Norton and Mike Fagan.
Dallas Strikers (player-manager Norm Duke): Bill O'Neill, Tommy Jones and himself.
Barbasol Motown Muscle (Del Ballard Jr.): EJ Tackett, Ronnie Russell and Josh Blanchard.
Brooklyn Styles (Johnny Petraglia): Sean Rash, Parker Bohn III, Walter Ray Williams Jr.
On Dec. 17, each team manager will draft two additional players, selecting players in a
serpentine draft in the reverse order
of how they finished in 2015.
Starting with the KingPins, draft order will then go to the Muscle, Strikers, Hitmen, Lumberjacks, Styles, L.A. X and the Atom Splitters. After Silver Lake makes the eighth pick, it also will pick ninth as the draft order reverses for the second round of selections.
Rostered players from 2015 who are automatically eligible for the 2016 draft include:
Mika Koivuniemi, Craig Nidiffer, Dan MacLelland, Ryan Ciminelli, Tom Smallwood, Jason Sterner, Patrick Allen, Andres Gomez, Dave Wodka, Ryan Shafer, John Szczerbinski, Mike DeVaney, Michael Haugen Jr., Shawn Maldonado, DJ Archer and Amleto Monacelli.
Any other PBA member who would like to be considered for the 2016 PBA League draft must declare their intentions to the PBA by no later than Nov. 13.
The draft will be held on Thursday, Dec. 17, prior to the live ESPN coverage of the
PBA World Championship
from the National Bowling Stadium in Reno. The draft will be video-streamed live on Xtra Frame at 2 p.m. ET (11 a.m. PT).
In addition to the PBA League competition at Bayside Bowl, the PBA Maine Event will include the PBA Xtra Frame
Maine Shootout
, a PBA Tour title event, April 4-6, along with pro-am events and other activities to be announced.
PBA's Xtra Frame online bowling channel will provide exclusive live coverage of the entire match play elimination event.
 
Related Articles
2016 PBA League
returns to Maine; draft set for December 17 in Reno
Silver Lake Atom Splitters
repeat as PBA League Elias Cup champions
Silver Lake Atom Splitters
win 2014 PBA League Elias Cup
New York City WTT KingPins
win inaugural PBA League Elias Cup