PWBA Tour Schedule expands for 2016, Players Championship returns
12/10/15
PWBA News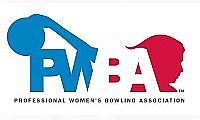 The Professional Women's Bowling Association Tour will build on the success of its relaunch season by expanding to 14 events, including the return of the PWBA Players Championship, in 2016.
The
2016 PWBA Tour
will kick off with the PWBA Las Vegas Open from April 28-May 1 at Texas Station in Las Vegas and will conclude with the Smithfield PWBA Tour Championship at a date and site to be announced following the U.S. Women's Open in August.
The
PWBA Players Championship
will make its return June 23-26 at The Ashwaubenon Bowling Alley in Green Bay, Wisconsin, with a $100,000 prize fund and a $20,000 top prize. Open only to PWBA members, the PWBA Players Championship once again will be a major event on the PWBA Tour.
"The new PWBA Tour proved be a huge success in 2015 and the 2016 schedule builds upon the momentum with more events, more prize money and more exposure," said
Kelly Kulick
(pictured right), a six-time major champion who serves as PWBA spokeswoman.
"The return of the PWBA Players Championship as a fourth major is another important step in creating a great structure for the future of the PWBA Tour."
The PWBA Tour, which had 11 events in its return in 2015, is entering the second year with support of a funding commitment from the United States Bowling Congress and Bowling Proprietors' Association of America.
Four of the 14 events on the 2016 tour will be major events – the
USBC Queens
, the
PWBA Players Championship
and the
U.S. Women's Open
plus the Smithfield
PWBA Tour Championship
.
Six venues that played host to PWBA Tour events last season are on the 2016 schedule, along with eight new venues. Standard events will continue to have $60,000 in guaranteed prize money per event with a $10,000 minimum first-place prize.
The PWBA Tour schedule for 2016 (*Major PWBA Tour event):
April 28-May 1: PWBA Las Vegas Open, Texas Station, Las Vegas, Nevada
May 5-8: PWBA Sonoma County Open, Double Decker Lanes, Rohnert Park, California
May 12-15: PWBA Storm Sacramento Open, Steve Cook's Fireside Lanes, Sacramento, California
May 20-26: *USBC Queens, The Orleans, Las Vegas, Nevada
June 2-5: PWBA Wichita Open, Northrock Lanes, Wichita, Kansas
June 9-12: PWBA Lincoln Open, Sun Valley Lanes, Lincoln, Nebraska
June 16-19: PWBA Greater Detroit Open, Super Bowl, Canton, Michigan
June 23-26: *PWBA Players Championship, The Ashwaubenon Bowling Alley, Green Bay, Wisconsin
June 30-July 3: PWBA Lexington Open, Collins Bowling Center - Eastland, Lexington, Kentucky
July 7-10: PWBA Rochester Open, AMF Gates Lanes, Rochester, New York
July 14-17: PWBA St. Petersburg-Clearwater Open, Seminole Lanes, St. Petersburg, Florida
July 29-31: PBA/PWBA Striking Against Breast Cancer Mixed Doubles, Palace Lanes, Houston, Texas
August 2-7: *U.S. Women's Open, TBD
TBD: *Smithfield PWBA Tour Championship, TBD