Monacelli, Weber lead PBA50 Johnny Petraglia BVL Open Qualifying
05/10/16
2016 PBA50 Tour #4
PBA Hall of Famers
Amleto Monacelli
and
Pete Weber
took the top two spots after qualifying Monday in the PBA50 Johnny Petraglia BVL Open presented by Brunswick at Farmingdale Lanes in Farmingdale, N.Y., as competition moves into match play.
Monacelli, who was the leader after the first round, earned top-qualifier honors with a 3,683 16-game pinfall total (230.1 average). The 54-year-old Venezuelan bowled games of 201, 238, 193, 227, 243, 255, 184 and 248 in Monday's second round.
"Before I came here I didn't know what to expect because I didn't do well last year," said Monacelli, who finished 41st in last year's BVL Open. "It was a good test for my mental game, which I am always working on, because I wanted to prove to myself I could overcome last year's result."
Through the first three tournaments of the season Monacelli, who owns five PBA50 Tour titles, has a best finish of 15th which came in last week's Mooresville Ford Open.
Monacelli won the
DHC Japan Invitational
(pictured above) in January for his 20th PBA Tour win and his most recent PBA50 Tour wins came in the
PBA50 Northern California Classic
and
United States Bowling Congress Senior Masters
last season.
The 53-year-old Weber finished qualifying in second with a 3,605 pinfall (225 average) bowling games of 205, 238, 247, 214, 206, 222, 268 and 242 in the second round.
Weber is coming off back-to-back wins on the PBA50 Tour winning the
Sun Bowl in The Villages
Mooresville Ford Open
. If he can win the BVL Open, he would tie the record of three consecutive PBA50 Tour wins held by Hall of Famer Tom Baker of King, N.C., who accomplished the feat in 2006.
"The key here is making the adjustments you need to get the pin carry," said Weber, who has six PBA50 Tour titles. "I analyze how the ball reacts mid-lane and make adjustments from there whether it be the ball I'm using or the way I'm throwing it. I'm a little old school that way because a lot of guys don't use that technique."
The top 24 players advanced directly into Tuesday's match play with an additional eight players advancing through a cashers round Tuesday morning.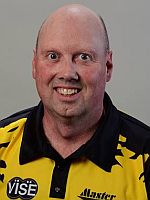 Rounding out the top eight after qualifying were
Stoney Baker
, Canton, Ga., 3,659; former Major League All-Star pitcher
John Burkett
(left), Southlake, Texas, 3,518;
Bob Learn Jr.
, Erie, Pa., 3,495;
Jack Jurek
, Lackawanna, N.Y., 3,466;
Tom Baker
, 3,445, and
Ray Edwards
, Middle Island, N.Y., 3,420.
Defending champion 2015 PBA50 Rookie of the Year
Mike Scroggins
(right) of Amarillo, Texas, finished 16th with 3,262, while tournament namesake Hall of Famer Johnny Petraglia finished tied for 26th with 3,171.
Tuesday's match play rounds will be live on PBA's online bowling channel Xtra Frame beginning at 8:30 a.m. ET. Tuesday's stepladder finals are scheduled for 7 p.m.
 
Related Articles
Amleto Monacelli
takes first round lead in Farmingdale
PBA Stars head to Farmingdale for
PBA50 Johnny Petraglia BVL Open
2016 PBA50 Tour Schedule & Champions
 
PBA50 Johnny Petraglia BVL Open - Second Round Standings
Players with position, hometown and 16-game total; top 24 advance to match play; places 25-32nd plus eight PBA60 players advance to cashers round to determine eight additional match play finalists; n-denotes non-member, ss-denotes PBA60 player ages 60 and over advancing to cashers round
1, Amleto Monacelli, Venezuela, 3,683
2, Pete Weber, St. Ann, Mo., 3,605
3, Stoney Baker, Canton, Ga., 3,569
4, John Burkett, Southlake, Texas, 3,518
5, Bob Learn Jr., Erie, Pa., 3,495
6, Jack Jurek, Lackawanna, N.Y., 3,466
7, Tom Baker, King, N.C., 3,445
8, Ray Edwards, Middle Island, N.Y., 3,420
9, Ron Mohr, Las Vegas, 3,413
10, Walter Ray Williams Jr., Oxford, Fla., 3,399
11, James Hansen, Anchorage, Alaska, 3,395
12, Stephen Pavlinko, Sewell, N.J., 3,391
13, Brian LeClair, Delmar, N.Y., 3,352
14, Bob Spaulding, Colorado Springs, Colo., 3,348
15, John Conroy, Mahopac, N.Y., 3,315
16, Mike Scroggins, Amarillo, Texas, 3,262
17, John Dudak, Orland Park, Ill., 3,219
18, Robert Brown, Cody, Wyo., 3,217
19, Sammy Ventura, Syracuse, N.Y., 3,216
20, Mike Hastings, Millsboro, Del., 3,207
21, (tie) Parker Bohn III, Jackson, N.J., and Brian Cooper, Henderson, Nev., 3,196
23, Kenny Parks, Hammond, Ind., 3,193
24, n-Steven DiMartino, Upper Saddle River,N.J., 3,184
25, n-Jim Zimmerman, Oakland, N.J., 3,183
26, (tie) Don Herrington, Ballston Lake, N.Y. and Johnny Petraglia, Jackson, N.J., 3,171
28, n-Michael Dioguardo, Patchogue, N.Y., 3,168
29, Jay Boyle, Garnet Valley, Pa., 3,166
30, Gary Shultis, Levittown, N.Y., 3,159
31, Chris Fedden, Albany, N.Y., 3,144
32, Tom Carter, Columbus, Ohio, 3,143
33, ss-Edward Roberts, Braintree, Mass., 3,135
34, ss-Ted Staikoff, Black Hawk, S.D., 3,134
35, ss-Steve Ferraro, Kingston, N.Y., 3,129
36, David Zelger, Red Lion, Pa., 3,126
37, n-Jose Zambrano, Jackson Heights, N.Y., 3,118
38, n-ss-Dave Abate, Cranston, R.I., 3,115
39, Dave Mutch, Oakland, N.J., 3,107
40, David Taylor, Largo, Fla., 3,103
41, John DiSantis, Wilmington, Del., 3,100
42, Christopher Keane, Cape Coral, Fla., 3,081
43, Todd Kjell, Roscoe, Ill., 3,079
44, Al Spano, Massapequa Park, N.Y., 3,078
45, Marty Berke, Allentown, Pa., 3,072
46, David Williams Jr., Omaha, Neb., 3,071
47, ss-Brendan Bierch, Grafton, Mass., 3,070
48, ss-Dale Eagle, Laguna Niguel, Calif., 3,052
49, Tommy King, Oakdale, N.Y., 3,023
50, Mike Dias, Lafayette, Colo., 3,019
51, (tie) ss-Steve Stein, Staten Island, N.Y., and ss-George Tignor, Winchendon, Mass., 3,016
53, Tommy Brodowski, New Hyde Park, N.Y., 3,014
54, Jay Farkas, N. Merrick, N.Y., 3,005
55, Pamela Burns, Endicott, N.Y., 3,003
56, Kevin Foley, Reno, Nev., 3,000
57, Steve Bova, Massapequa, N.Y., 2,996
58, Lee Brosius, Ashburn, Va., 2,993
59, Barry Warshafsky, Peabody, Mass., 2,987
60, (tie) Glenn Smith, New York, and n-James Daigle, Methven, Mass., 2,967
62, Robert Donovan, Prattsville, N.Y., 2,953
63, n-Joe Biscardi, Wantagh, N.Y., 2,952
64, Bill Ursillo, Bluffton, S.C., 2,949
65, Kerry Fulford, Ft. Worth, Texas, 2,937
66, Ron Glick, Morganville, N.J., 2,936
67, Pete Bryan, Laurel, Del., 2,924
68, Leon Davis Jr., Silver Spring, Md., 2,919
69, (tie) Michael Vella, Bellport, N.Y., and Eric Race, Schoharie, N.Y., 2,900
71, Fred Ferreira, Kings Park, N.Y., 2,896
72, Walter Davis Jr., St. Petersburg, Fla., 2,895
73, Keith Doran, Pomona, N.Y., 2,885
74, Robert Greene, Oxford, Conn., 2,877
75, Andrew Smith, Colonie, N.Y., 2,875
76, Ross McDonald, Clarksville, Md., 2,842
77, John Austin Jr., League City, Texas, 2,841
78, Don Hicks, West Babylon, N.Y., 2,840
79, Norm Ginsberg, West Babylon, N.Y., 2,838
80, Louis Barbera, North Bellmore, N.Y., 2,831
81, (tie) n-Mitch Sacks, Jersey City, N.J., and Jerry Brunette Jr., Rochester, N.Y., 2,830
83, Warren Burr, Wilmington, Del., 2,829
84, Dowell Milliken, Lake Grove, N.Y., 2,805
85, Tony Bellantoni, White Plains, N.Y., 2,778
86, n-Joseph Risley, Moriches, N.Y., 2,775
87, Greg Eskow, Syosset, N.Y., 2,758
88, Ralph Ehrlich, N.Massapequa, N.Y., 2,735
89, Timothy Regan, East Northport, N.Y., 2,734
90, Stephen Lippman, Palm Harbor, Fla., 2,730
91, (tie) n-John Vanek, Smithtown, N.Y., and Gary LaCara, Huntington Station, N.Y., 2,716
93, Sam Perrotta, Newark, Del., 2,715
94, Scott Zimmerman, Brooklyn, N.Y., 2,713
95, John Maglio, Oceanside, N.Y., 2,680
96, n-James Lavendis, Kennett Square, Penn., 2,657
97, n-Chris McKeon, Maspeth, N.Y., 2,523
98, Douglas Slier, Lenox, Mass., 2,494