PBA, PWBA members win gold medals in Pan American Games
07/29/15
2015 PBA Spare Shots #30
China's PBA Pioneers League continues to pursue PBA status; Sean Rash to fulfill "wish" for 11-year-old Ohio boy; 22 years later, Ted Staikoff gets first PBA title
PBA member
Dan MacLelland
of Canada, and PBA/PWBA members
Clara Guerrero
of Colombia and
Shannon Pluhowsky
(pictured left) of Dayton, Ohio, were gold-medal winners in the recently-completed
Pan American Games
bowling competition in Toronto.
MacLelland and Wichita State University star
Francois Lavoie
(right, l-r) )won the men's doubles gold medal with a 12-game combined total of 5,607 pins, topping Colombia's Jaime Gonzalez and Manual Otalora by 318 pins and Team USA bronze medalists Tommy Jones and Devin Bidwell, who finished with 5,203 pins.
Guerrero and
Rocio Restrepo
(left, r-l) won women's doubles with 5074 pins, topping former PBA Women's Series titlists Pluhowsky and
Liz Johnson
by 149 pins.
Brazil's
Marcelo Suartz
(right) won men's singles with a 201-189 over PBA Hall of Famer
Amleto Monacelli
, who was representing his home country of Venezuela. Monacelli defeated MacLelland, 187-178, and Suartz eliminated Bidwell, 202-182, in the semifinal round.
Pluhowsky, who also won women's singles in 2003, got her second gold medal in the event with a 223-212 victory over Aumi Guerra of the Dominican Republic. Pluhowsky defeated Restrepo, 214-212, and Guerra defeated Johnson, 258-181, in the women's semifinal round.
 
China's PBA Pioneers League continues to pursue PBA status
The
Longmarch PBA Pioneers League
in China is currently in its fifth season of working to develop players to PBA membership eligibility status. The PBA Pioneers League program involves rigorous three-day, 12-games-a-day qualifying events, and requires players to average at least 200 in order to meet the PBA's minimum eligibility requirement before applying for membership.
Longmarch Bowling owner
Frank Zhao
(center, with the 2014 Chinese delegation of Chinese bowlers), who founded the PBA league program, said 26 bowlers from all parts of China are competing in the current session, which got underway following a Brunswick-sponsored visit to China by PBA Tour champion
Sean Rash
, PBA Tour Reps
Chuck Gardner
and
Pat Mitchell
for a series of clinics, pro-ams and exhibitions.
Representatives of the Pioneers league program will travel to Reno in December to compete in the GEICO PBA World Series of Bowling VII, following in the footsteps of the first delegation of Chinese bowlers ever to compete in the WSOB last fall at South Point in Las Vegas.
Zhao also said it appears representatives of the
China Bowling Association
and the
China Sport Bureau
will join the Chinese PBA members in Reno this year as the world's largest nation continues to pursue training and education for its emerging bowling programs.
 
Sean Rash to fulfill "wish" for 11-year-old Ohio boy
Eight-time PBA Tour titlist
Sean Rash
(pictured) of Montgomery, Ill., will meet and bowl with 11-year-old
Solomon Wohrer
of Lancaster, Ohio, on Wednesday, Aug. 5, at Olympia Lanes in Hammond, Ind., prior to the start of the PBA/PBA50 South Shore Doubles, fulfilling Wohrer's request through the Make-A-Wish Foundation.
Wohrer, who suffers from Ewing's Sarcoma, a form of bone cancer that affects mostly young people, will bowl with Rash at 6 p.m. on Wednesday. Thursday morning, he will again meet Rash, have a bowling ball drilled on the PBA truck while touring the PBA's equipment transport, and meet other PBA players.
Wohrer and his family will then be guests of the PBA and Olympia Lanes to attend the rest of the tournament.
 
PBA Regional Update: 22 years later, Ted Staikoff gets first PBA title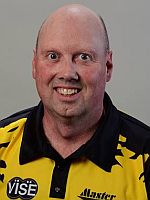 With a bit of help from partner
Mike Scroggins
(left) of Amarillo, Texas, PBA veteran
Ted Staikoff
(right) of Black Hawk, S.D., won his first PBA title in 22 years as a member on Friday, July 24, when the duo won the PBA50 Treasure Island Resort & Casino Midwest Doubles title at Island Xtreme Bowl in Welch, Minn.
Staikoff, 67, teamed with Scroggins, a two-time PBA50 Tour winner in his PBA50 rookie year, to defeat Harry Sullins of Chesterfield Twp., Mich. and partner Dave Axon of Bellevue, Neb., 258-232, in the final Baker format doubles match.
After competing on the PBA50 Tour for 17 years, Staikoff made news earlier this season when he led after the
first round of qualifying
in the PBA50 Fountain Valley Open presented by Track. His best previous PBA50 Tour finish was third in the 2003 Senior Manassas Open.
Patrick Allen
of Mt. Kisco, N.Y., defeated Anthony Pepe of Elmhurst, N.Y., 227-187, to win the PBA Pure-It Pro Shop Eastern Open presented by DV8 at Cedar Lanes in Lebanon, Pa., Sunday. The win was Allen's third of the year and the 27th title of his career.
Allen (pictured left with proprietor Darren Armel, right) used two different bowling balls throughout the stepladder finals to deal with a tricky left lane. Allen posted a 10-2 match play record to qualify third for the stepladder finals and won three straight matches to claim the title. After defeating John Furey of Freehold, N.J., 218-187, in the opening match, he defeated Tommy Gollick of Oberlin, Pa., 201-181, to advance to the title match.
Craig Nidiffer
(pictured right with host Bill Burke, left) of Trenton, Mich. defeated E.J. Tackett of Huntington, Ind., by 123 pins to win the PBA Farmer's State Bank Central Open presented by Roto Grip at Angola Bowl in Angola, Ind., Sunday. Nidiffer finished with a 4-4 match play record and a total of 5,179 pins for 21 games, including match play bonus pins for his third career PBA Regional title. He also earned $2,600.
Marty Deh
of San Jose, Calif. and
Greg Thompson Jr.
of Dublin, Calif., teamed up to defeat Chris Warren of Grants Pass, Ore., and Jeff Frankos of Daly City, Calif., 426-391, to win the PBA Sands Regency West\Northwest Doubles presented by MOTIV at High Sierra Lanes in Reno, Nev., Sunday.
Deh earned his sixth PBA Regional title while Thompson picked up his third. They shared the $3,600 first prize. The winning team defeated Californians Nick Morgan of Sacramento and Robby Porter of Rancho Cordova, 445-370, in the semifinal round while Warren and Frankos defeated another set of Californians, Ty Dawson of Sunnyvale and PJ Haggerty of Roseville, 20-18 in a two-ball (one shot by each player) sudden death roll-off after the teams tied at 352-352.
Closing out the July schedule over the July 31-Aug. 2 weekend will be the PBA Xtra Frame
Striking Against Breast Cancer Mixed Doubles
, a PBA Tour-PWBA Tour title event, at Palace Lanes in Houston, Texas; the
Lakewood Bowl Midwest Open
in Richton Park, Ill.; the
PBA/PBA50 Northwest/West Open
from 20th Century Lanes in Boise, Idaho, and the PBA Japan Region's first events of the year, the
DHC Japan Cheetah and Women's Cheetah Opens
at Nagoya Grandbowl in Aichi, Japan.
For complete PBA Regional schedules, rules and entry information, click
here
and open the "schedules" tab and click on Regional Tours to find the event(s) in your area.
 
Quick Notes
Reminder: Book a room through HotelPlanner.com's link on pba.com to become eligible for a $200 lodging certificate in the monthly sweepstakes sponsored by PBA's official hotel booking partner. And subscribe to Xtra Frame to automatically enter MOTIV's monthly sweepstakes for a chance to win a new high-performance MOTIV bowling ball.
 
Related Articles
2015 PBA Spare Shots #29
- July 23, 2015
2015 PBA Spare Shots #28
- July 16, 2015
2015 PBA Spare Shots #27
- July 9, 2015
2015 PBA Spare Shots #26
- July 2, 2015
2015 PBA Spare Shots #25
- June 24, 2015
2015 PBA Spare Shots #24
- June 18, 2015
2015 PBA Spare Shots #23
- June 12, 2015
2015 PBA Spare Shots #22
- June 6, 2015
2015 PBA Spare Shots #21
- May 28, 2015
2015 PBA Spare Shots #20
- May 20, 2015
2015 PBA Spare Shots #19
- May 7, 2015
2015 PBA Spare Shots #18
- April 29, 2015
2015 PBA Spare Shots #17
- April 23, 2015
2015 PBA Spare Shots #16
- April 17, 2015
2015 PBA Spare Shots #15
- April 9, 2015
2015 PBA Spare Shots #14
- April 3, 2015
2015 PBA Spare Shots #13
- March 26, 2015
2015 PBA Spare Shots #12
- March 18, 2015
2015 PBA Spare Shots #11
- March 11, 2015
2015 PBA Spare Shots #10
- March 5, 2015
2015 PBA Spare Shots #09
- February 25, 2015
2015 PBA Spare Shots #08
- February 19, 2015
2015 PBA Spare Shots #07
- February 12, 2015
2015 PBA Spare Shots #06
- February 5, 2015
2015 PBA Spare Shots #05
- January 31, 2015
2015 PBA Spare Shots #04
- January 24, 2015
2015 PBA Spare Shots #03
- January 15, 2015
2015 PBA Spare Shots #02
- January 8, 2015
2015 PBA Spare Shots #01
- January 3, 2015
2014 PBA Spare Shots